6 Meaningful Mother's Day Gifts Your Mom Will Cherish Year-Round
At International Justice Mission (IJM) Canada, we know the value of a meaningful gift—especially to mothers. This month we are celebrating the story of a
particularly brave mother, Gowri.
Despite years of slavery at a brick kiln in India, Gowri found enough courage to defend her two-year-old child who was being brutally beaten by the kiln owner—just for playing with a water tap.
We are so inspired by the gifts from our supporters—gifts that made Gowri's rescue possible—that we've decided to create a list of amazing gifts you can share with your own mother (or any special woman in your life).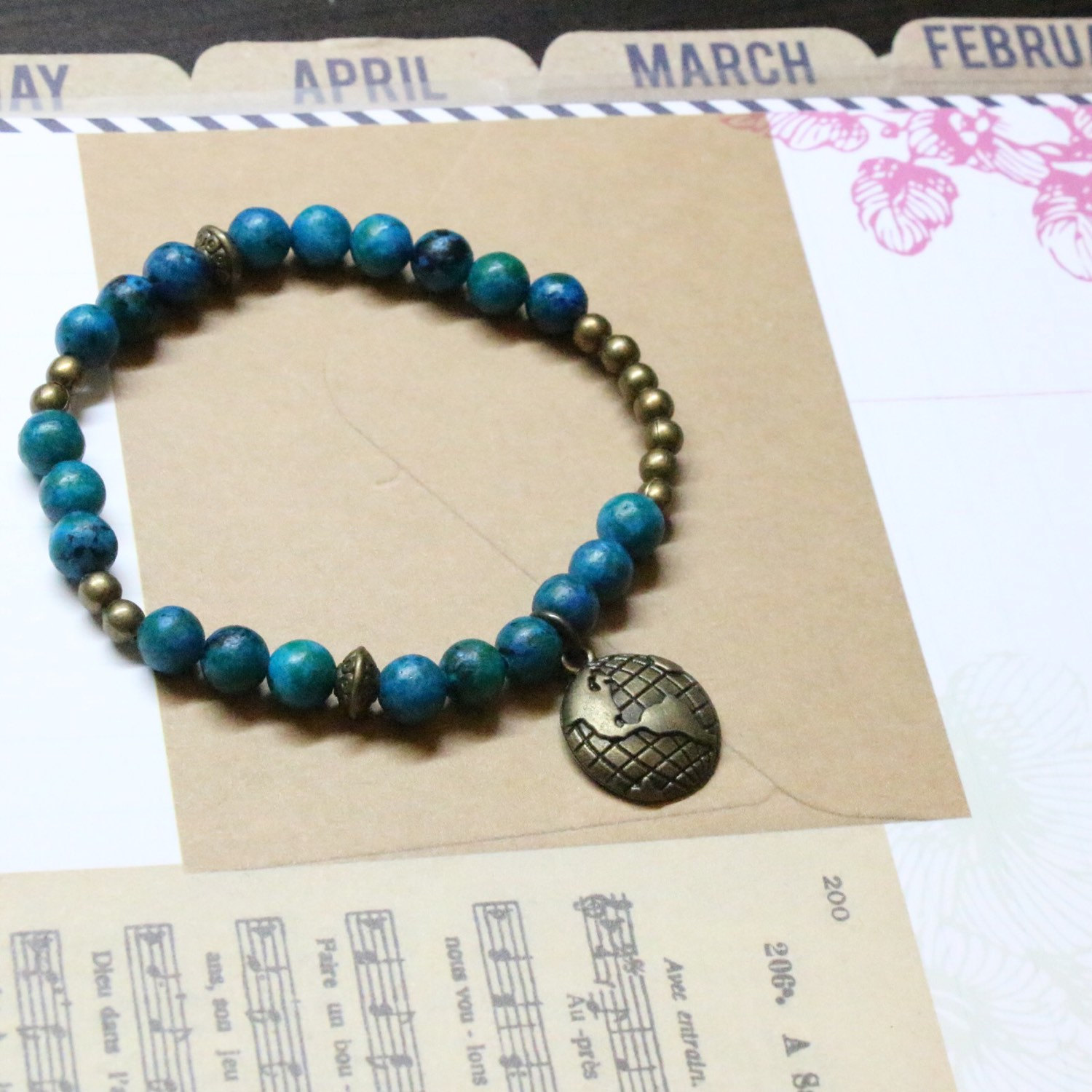 These beautiful handmade bracelets are made by Etsy artisan
Jade Olivia.
Each unique collection is dedicated to a project or cause that she is passionate about. The piece above is from
The Freedom Collection
, "created to raise awareness about the horrors of human trafficking and dedicated to International Justice Mission, which works to put an end to this dire situation and protect the world's poorest from violence." 15% of purchase price from this collection is donated to IJM Canada.
2) Write a Love Letter
Modern love notes aren't just for romance. A thoughtfully written letter can be used to express appreciation for any person you hold dear. At IJM Canada, we are so grateful for our staff and supporters and we make it a priority to let them know. While emails and text messages are great, nothing feels as special as a handwritten note! Purchase some
beautiful stationery
or get crafty with a
homemade card
and pen a heartfelt love letter to mom this Sunday.
Many vulnerable mothers in the developing world are unable to protect themselves and their families from violence without help. By choosing a gift from our
online gift catalogue
, you can give your mother the chance to provide critical aftercare to widows and orphans, or protect children from sexual violence.
4) Self-care
When our clients are rescued, we provide them with aftercare so that they have a safe place to heal from the trauma they've survived. We also highly encourage our staff and supporters to regularly participate in self-care to help them deal with the
dark issues we combat every day
. Self-care is essential, but can be different for everyone. For your mother it could be as simple as giving her time to
catch up on her favourite blogs
while you cook her a meal. Which brings us to the next gift…
5) Brunch Made with Love
What better way to honour your mother by giving her a gift that supports mothers worldwide?
Ten Thousand Villages
is an organization which sells handicrafts made by more than 60,000 artisans in developing countries, 70% of which are women! The artisans are paid a fair wage up front for their goods which include jewellery, apparel, housewares, keepsakes and much more! Mom will be grateful to know that her gift benefitted other mothers too.
What's the most unique gift you've ever given (or received) on Mother's Day? Let us know in the comments!